Downward Compressor
Downward Compressor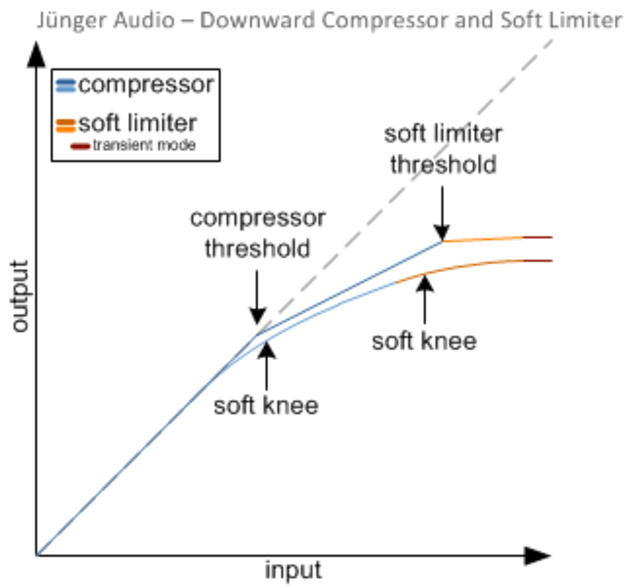 With the D*AP4 VAP EDITION, Jünger introduced an alternative compression scheme, based on a threshold dependent design.
Signal levels above threshold are reduced, signals below remain untouched. The amount of gain reduction follows a selectable ratio.
Upward and Downward Compressors feature the same adaptive technology, adjusting all timing parameters automatically to the incoming signal.
See also: