Dolby® E Encoder, Metadata Generator - C8631
The C8631 is a Dolby® E encoder for use in C8000 modular audio processing systems.
The C8631 accepts PCM audio inputs and encodes to a Dolby® E compressed multichannel bitstream. Channel configurations up to 7.1 are supported and a comprehensive Dolby® Metadata manager and generator is included as standard.
Key Features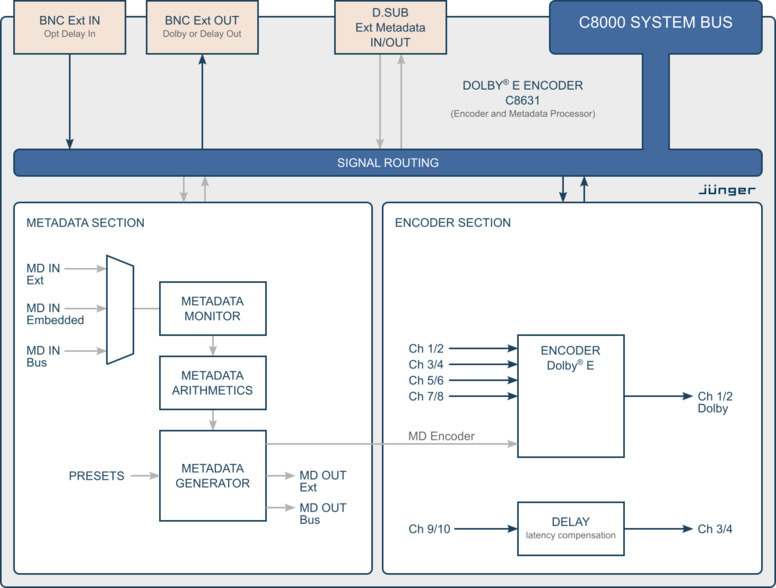 Encoding of Dolby® E compressed multi channel audio
Up to 7.1 channel configuration
Dolby® Metadata generator and management
More Features:
Auxiliary delay path for latency compensation
Multiple metadata source options
Comprehensive preset management