Option Board Audio-over-IP Dante® I/O
The Option Board Audio over IP Dante® I/O - accessory module designed for the SLIM LINE processing platforms - providing 8ch (D*AP4) or 16ch (D*AP8) Audio-over-IP Dante® inputs and outputs on redundant RJ45 connectors.
Built on existing networking protocols and standards, Audinate's Dante® technology is a plug-and-play networking solution which delivers ultra-low latency, tightly synchronized media, while simplifying installation and configuration of digital media networks. Dante® is also fully compliant with the AES67 interoperability standard.
Signal routing and system configuration with Dante® is fast, simple, and incredibly flexible. Setting up a Dante® network is typically just a matter of plugging devices into an Ethernet switch and connecting a computer to the network. All Dante® devices are automatically discovered and displayed in Dante Controller, so you can be up and running in seconds.
With Dante Controller® you can easily edit device names and channel labels, control sample rates, and set device latencies. There is no longer any need to remember device ID's or channel numbers. Once the network is configured, the computer running Dante Controller® can be removed from the network, and reconnected only if changes are required or system monitoring is desired. Signal routing and other system settings are stored safely in the Dante® devices themselves, so they are automatically restored if a device is power-cycled.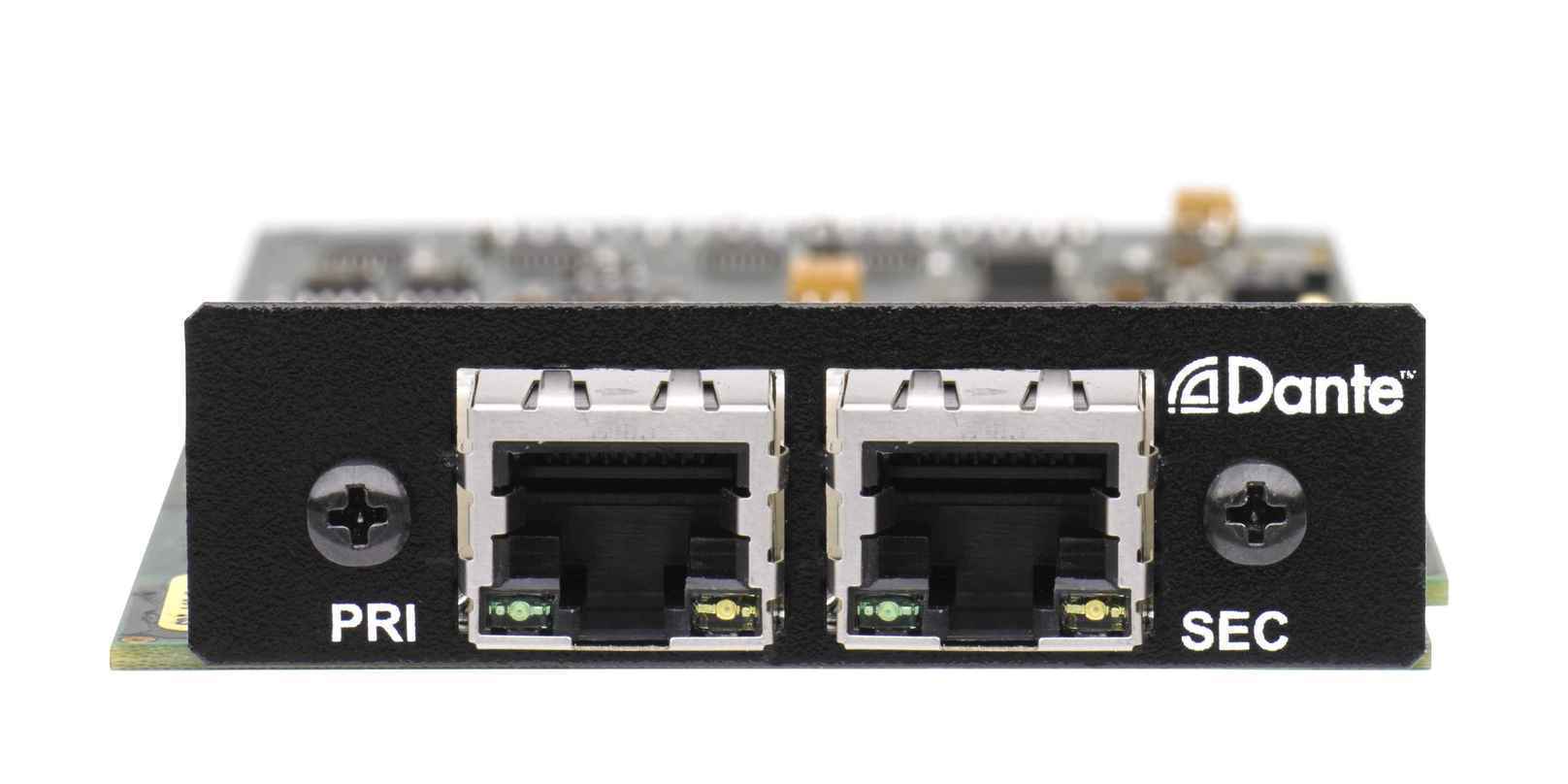 Versions & Options
D*AP4 hardware platform: one option slot available for this option board
D*AP8 hardware platform: two option slots available for this option board
This option board is available for all products listed in Accessories below this page.
Applications
Dante® is the leading digital media networking solution and has been adopted by more than 120 OEM's to date, with hundreds of partner's products to choose from. Applications using Dante can be found across broadcast, pro AV, commercial installation and live sound entertainment markets.