Dolby® decoding, encoding or transcoding
To be able to deliver both stereo and surround audio over two channel, bandwidth limited transmission paths, data compression and coding provides an elegant solution.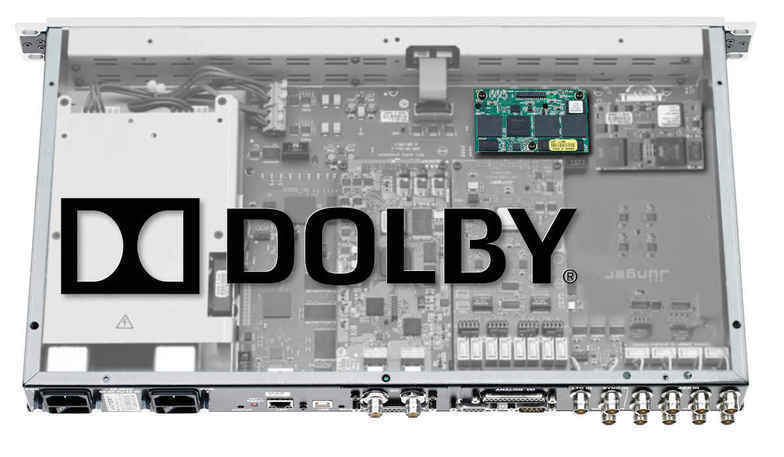 Wherever there is a requirement for decoding, encoding or transcoding of any Dolby® bitstream format within the broadcast chain, as long term OEM partners and specialists, Jünger Audio can provide a solution for all applicationsand can supply suitable alternative products for discontinued Dolby® hardware such as the DP570 Multichannel Audio Tool.
Please refer to our related products listed below.
See also: Dolby® Broadcast Formats
Related products